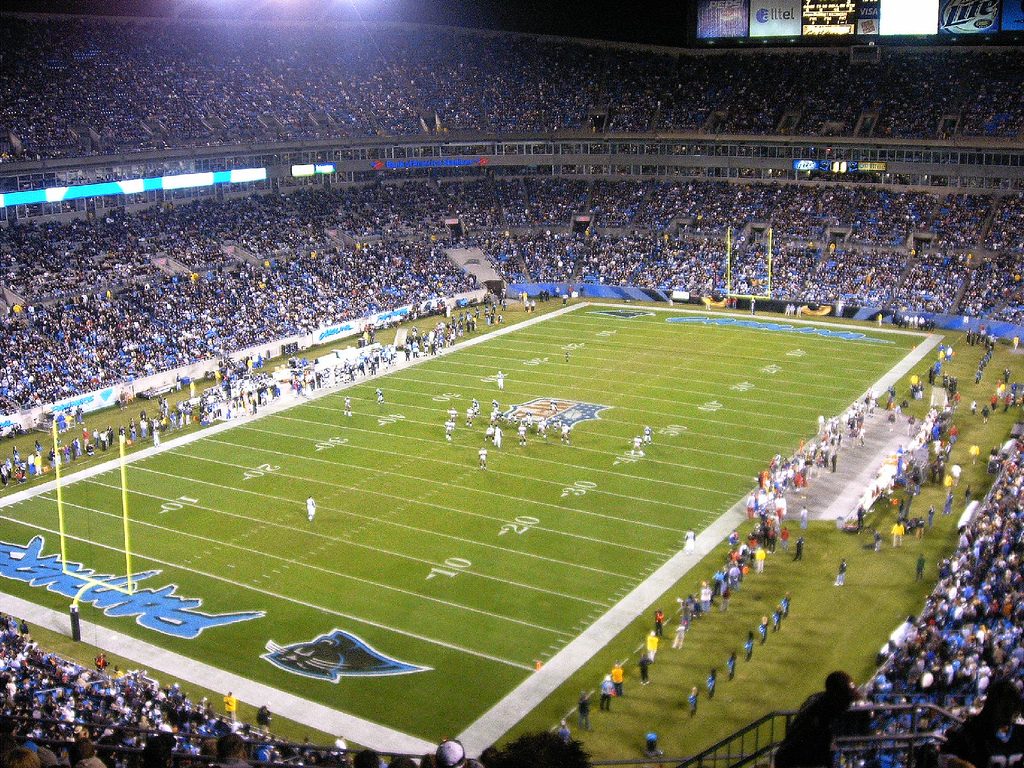 Light Up This City ministry began on August 28, 2010 in Charlotte, NC. An entire block was rented outside Bank of America stadium
before a pre-season football game between the Panthers and the Titans. Thousands of fans gathered around before the game for the FREE EVENT hearing country music singers, Bryan White (Six # 1 songs) and Richie McDonald (lead singer of Lonestar) perform. Contemporary Christian bands, Echoing Angels, Jonny Diaz, and Jonathan & Lisa Moore also performed. Former all-pro football player, Donnie Shell was a special guest that day. This was done to simply share the Gospel of Jesus Christ! The stage and full production was donated by Donnie Haulk of Audio Ethics. Coca-Cola provided a suite for all the artists to attend the Panthers-Titans game that night. Chick-fil-a gave away free sandwiches to hundreds who attended. Nascar, Joe Gibbs racing, I Am Second, Brewster's Ice Cream, Billy Graham Library, local radio stations, and many other businesses /individual donors chose to help meet the needs for that day. Many made commitments to accept Christ and accepted the challenge to Let their Light Shine!

Today, we have thousands of different denominations and everyday it seems another church splits over divisions within our local assemblies across America. We don't see Crusades like the one's Billy Graham use to have anymore. Why? Too many people
who call themselves part of a Church are unwilling to come together as Jesus has instructed us to do and UNITE!
Jesus said, "The harvest is plentiful but the workers are few". Will you be one of the "few" and UNITE with us to let our light shine?
Jesus said, "Where two or three come together in my name, there am I also" -Matthew 18:20
Jesus prayed, "May they be brought to complete unity to let the world know that you sent me and have loved them even
as you have loved me. -John 17:23
Our hope is that you and possibly your church will join with us as we go share the Good News!

OUR MISSION:
"Go and make disciples of all nations, baptizing them in the name of the
Father and the Son and the Holy Spirit, and teaching them to obey everything
I have commanded you."

---
Don and Linda Butler founded Light Up This City in 2010